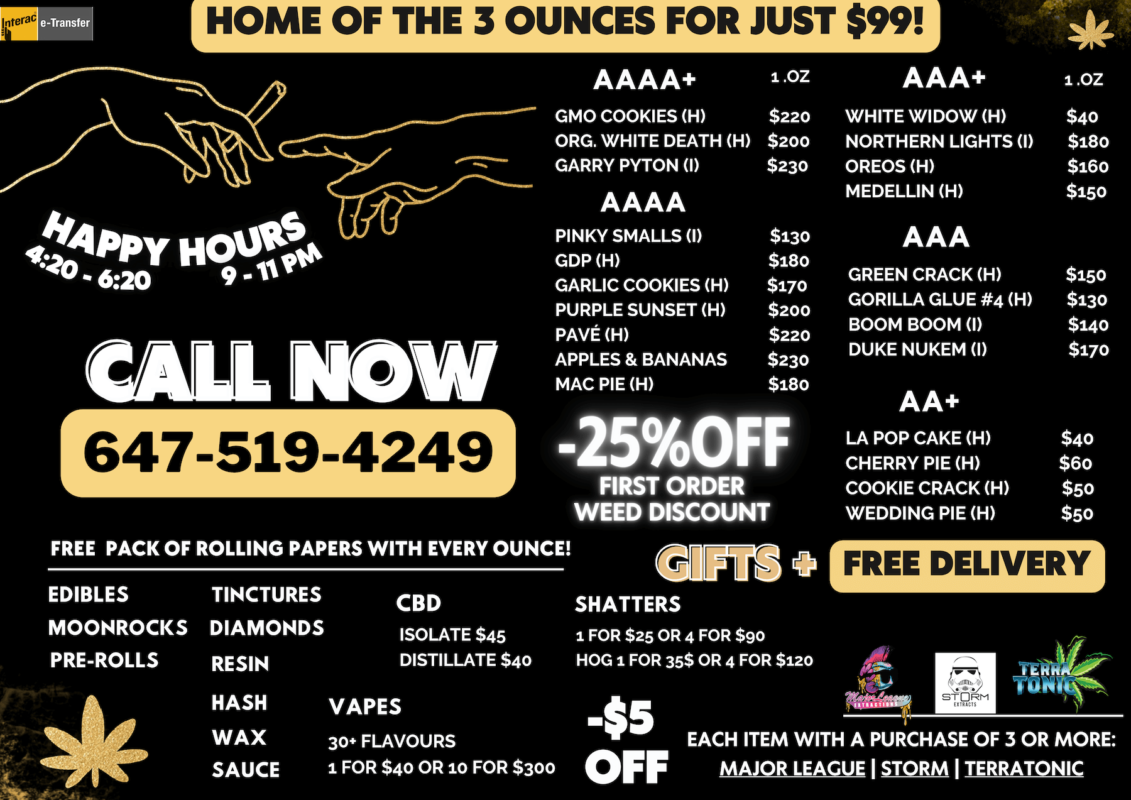 NEW, free prerolls with EVERY ORDER!
We also offer trays, samplers, papers, rolling filters! ALL FREE!!!
And the best part is you get to choose what you want in your order!!!
With qualifying purchases* you can pick and choose what you want in your order. No more over loading you with tray after tray, well unless you like collecting those bad boys and their unique art work ;). Simply let us know what you're after and we will make it happen!
Check out the picture for more sweet deals!!!
*Qualifying purchases start at $80 and go up from there but the more you purchase the more we give away!
And did we mention it was FREE?!
To place an order text us:
The product/s of your choice (your order)
Address (including city)
Contact number (mobile)
***Minimum order is $80 for Cambridge, Kitchener and Waterloo area;
100$ for Brantford, Paris, Burford
No delivery fee.***